1win Nigeria Cancellation and Refund Policy
Learn about the refund solution or possible fraud that users may encounter while playing on the 1win Nigeria platform. 1win Nigeria appreciates every user and is ready to implement any help.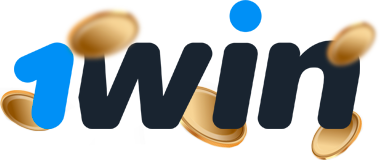 All users who have completed a full registration are eligible for the refund and refund policy. Under certain conditions, 1win Nigeria users can contact 1win Nigeria support and administration. Refunds for bets: these are refunds and odds of 1.0.
Users can claim a refund when placing a bet with the bookmaker's office under certain conditions:
Refund provided in the outcome (the conclusion of the bet with the bookmaker's office);
The match was postponed or canceled in advance;
The meeting ended prematurely;
The match was considered rigged;
The odds were wrong.
Under such conditions, which are official and verified, users can deposit their funds into their checking account, which is specified in the account. It is not necessary to use the website to get a refund, it is also available to users who play in the mobile version.
Conditions for Requesting a Refund
To get their funds back, users must comply with certain conditions. These conditions are determined by the bookmaker's office. You may contact the support service to find out more about your situation. The main conditions for a refund are:
Fraud with your bank details, which are officially confirmed
It is unlikely that your details will fall into the wrong hands as the company is very protective of them. However, in order to avoid such situations, you will need to verify your account.
The game on which the bet was made, was postponed
In each office, the rules include the possibility of getting a refund if the match did not take place at a certain time. Usually, 2 or 3 days are given, after which the bets are returned.
Your account was hacked
If you have a suspicion that unknown persons have access to your account, your account will be frozen/blocked and funds will be returned to the user.
Technical problems at the bookmaker's office
In case of problems with the server or other situations, the bookmaker's office will notify you about the refund.
The game was rigged
If the bookmaker's office has a suspicion that the match was rigged, it will refund bets players.
Refunds of the funds, which remained in the account, if you decided to expel yourself within 30 calendar days
If you decide that you do not want to gamble anymore, you may voluntarily cancel your account, you may apply for a refund.
You suspect that your credit card has been stolen or lost
If you have lost access to your credit card, after contacting support, your account will be frozen for the duration of the investigation and your money will be refunded.
Procedure for Refund Requests
For users who would like to make a refund, there is a specific procedure you should consider before requesting a refund. Please read the procedure carefully so that you can complete your refund request correctly.
Go to the official website or mobile app;
Go to the "Support service" section;
Describe your situation, as well as provide documents, if any, explaining what happened (if your account has been compromised or your data has been stolen by another person); in case you can't get the data to these documents yourself, the betting shop will start an investigation and will cooperate with organizations;
Enter the data requested by the support service.
All data you give to the support service will be confidential and will not be available to other people. Please note that your account will be frozen for the duration of the proceedings. Provide only accurate information, because if your data is fraudulent, your account will be blocked.
Fraud in Refund Requests
In recent years, there are a large number of fraudsters who want to refund money that is not their own. Since such cases are rather frequent, the bookmaker's office will check your data thoroughly. If you contact support, in the case of a refund, you must necessarily provide all official documents to resolve the situation. Also, the bookmaker's office reserves the right to request verification that you are the owner of the account or credit card. Carefully read the refund application rules so that your request will not be rejected. Try to gather as much evidence as possible which will help you in the proceedings. Pay attention also to the terms if your credit card details have been stolen by fraudsters. If the proceeding proves fraud with your data, you will receive money. If, however, your request turned out to be untrue, you will receive a refusal.
Changes in the Cancellation and Refund Policy
In certain situations, there are changes to the refund process. If there are changes, you will be informed about them by the support service of the bookmaker's office 1win Nigeria. There are also changes with bank cards, for example, the processing time of users' requests, and the time during which you can get a refund.
Also, in the case of technical problems, you will be able to postpone the payment, if the decision during the proceedings is positive. Please note that payments will be made to the details that were specified at registration, as well as in the currency that was specified. Bank card details can only be changed if your card has been blocked/lost. Don't worry, your funds will be returned to your bank card or another account.
Contact and Support for Cancellations and Refunds.
1win Nigeria support is offered to all users on an ongoing basis and is also completely free of charge. You can contact the support team in any way that is convenient for you. For users who use a mobile app as there is an opportunity to contact the support service.
Support service supports a large number of languages, so the user can contact the user in his preferred language. In the case of a refund, it is also worth contacting the support of the bookmaker's office. Pay attention to the available ways you can use to solve the problem:
Email. You may send your appeal by e-mail attaching the documents which will help to clear up the situation info@topbettingsites.ng;
Online chat. On the website and mobile application online chat with an employee of 1win Nigeria, who will answer all your questions and help you in case of a refund;
Official social media: To solve your problem you can contact 1win Nigeria on the official social media page. Do not send your personal information if you are not sure about the validity of this page;
Cell phone – you can call 1win Nigeria support to get a quick solution to your problem or get advice, the call is completely free.
Do not give your personal information if you are not sure if you are talking to a real employee of the bookmaker's office.