Responsible Gaming at 1Win Nigeria
In order to protect players and stop gambling-related harm, 1Win Nigeria supports responsible gambling. Age verification, self-exclusion choices, betting restrictions, and collaborations with support groups are just a few of the 1Win initiatives. The platform of 1Win Nigeria places a strong emphasis on responsible gaming practices. They are put in place to protect players and stop harm from gambling. The controls include choices for self-exclusion, age verification upon registration, wagering limitations, and collaborations with advocacy groups. Additionally, 1Win Nigeria provides tools and resources to encourage safe gambling habits, including knowledge on the negative effects of gambling and self-control advice. The platform puts player security first and offers round-the-clock customer support to help with any problems that might arise.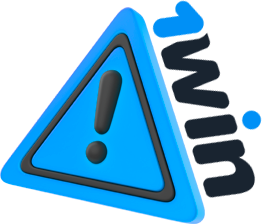 Protecting Minors at 1Win
At 1Win Nigeria, protecting children is a primary focus. The platform has taken steps to ensure that children cannot access the site and expressly forbids anyone under the age of 18 from engaging in any form of gambling.
Users must present a legitimate form of identification during the registration procedure in order for 1Win Nigeria to confirm their age. This aids in preventing the registration of children on the site. Users of the platform can also choose from parental control features to further prohibit minors from accessing the website.
1Win Nigeria is aware that gambling can harm children and have unfavorable long-term effects. As a result, it is crucial to do everything in your power to stop underage gambling. 1Win Nigeria is actively pursuing this objective by implementing stringent age verification and parental control mechanisms.
The website informs users of the dangers of underage gambling and urges them to report any unusual activity that might point to a child using the website.
1Win Nigeria also has rules in place to deal with any incidences of underage gaming in addition to these preventative measures. A minor's account will be promptly deleted and all wins forfeited if it is discovered that they are using the platform. Additionally, the network closely collaborates with regional law enforcement to report any cases of minor gambling.
In conclusion, 1Win Nigeria places a high premium on safeguarding children. The site actively works to prevent underage gaming by offering parental control features and strong age verification. The website also informs visitors of the value of practicing responsible gambling, as well as the risks associated with gambling while underage. 1Win Nigeria promotes a secure and responsible gambling environment for all users by aiming to prevent underage gambling.
Addressing Gambling Problems at 1Win
Addressing gambling issues is a crucial component of responsible gaming at 1Win Nigeria. The platform is dedicated to offering tools and support to people who could be suffering harm from gaming.
Giving consumers who might need further assistance access to support groups is one of the main strategies used by 1Win Nigeria. These organizations provide a variety of services, such as counseling and therapy, to assist clients who might be dealing with gambling addiction or other problems associated with gaming.
Additionally, 1Win Nigeria closely observes user behavior to spot any potential issues associated with gaming. The platform will get in touch with users who are identified as suffering harm from gambling and provide them with tools and support. This can entail momentarily suspending their account to stop them from gambling until they get the support they need.
Additionally, 1Win Nigeria provides tools and information to assist users in recognizing and managing their gaming problems. This includes details on the dangers of gambling addiction, self-control advice, and betting restrictions. Users are also encouraged to set reasonable goals for their gaming behavior and to take breaks from playing on the platform.
Preventing Compulsive Gambling at 1Win
A key component of responsible gaming, according to 1Win Nigeria, is preventing obsessive gambling. The platform has put in place a number of controls to assist users in identifying and managing compulsive gambling behavior.
The use of betting limits is one of the main controls at 1Win Nigeria. To help them avoid overpaying, users can establish limitations on their deposits, losses, and wagering quantities. These restrictions may be changed at any time, but changes are effective right away.
Users can discover and manage their gambling tendencies with the use of the resources and tools provided by 1Win Nigeria. This provides details on the dangers of gambling addiction and self-control advice.
Self-Control and Betting Limits at 1Win Nigeria
The implementation of betting limits is one method used to accomplish responsible gaming.
To help them avoid overspending, users at 1Win Nigeria can establish limitations on their deposits, losses, and wagering quantities. These restrictions may be changed at any time, but changes are effective right away. This aids users in budgeting their money and encourages sensible gambling habits.
Additionally, 1Win Nigeria gives players access to their betting history, enabling them to keep tabs on their gambling habits and spot any possible problems. Using this knowledge, methods can be created to encourage responsible gambling and shield against its negative effects.
Problematic Gambling Behaviors
Any online gambling site, including 1Win Nigeria, is concerned about problem gambling behavior. The individual and their loved ones may suffer serious financial, social, and emotional harm as a result of such behavior, which can range in severity from mild to severe. It goes without saying that 1Win does not aim to achieve this and instead offers options like self-exclusion and betting restrictions, as well as informational and moral assistance. Problem behavior and gambling addiction can also cut off a person's ability to live a normal life. However, you must first recognize it in yourself.
The first step towards tackling an issue is to recognize it. Consequently, 1Win Nigeria can assist you if you believe that your life is suddenly changing for the worse. Also, don't be afraid to ask your family and friends for help
Player Safety
At 1Win Nigeria, player security is of the utmost priority. The platform has put in place a number of safeguards to guarantee users' safety and security while using it.
Data security: 1Win Nigeria protects user information and financial transactions by utilizing the most recent encryption technologies. This guarantees the security and safety of all user information.
Fair Play: 1Win Nigeria employs a random number generator to guarantee the impartiality and fairness of every game. This guarantees fair play and gives every user an equal chance to win.
Responsible Gaming: As was already said, 1Win Nigeria supports ethical gambling habits to protect users from danger. This includes actions like self-exclusion, betting limits, and collaborations with aid groups.
Customer service: 1Win Nigeria offers users round-the-clock customer service to assist with any problems or worries they might have. This guarantees that users may get the assistance they require when they require it.
Verification: In order to verify that all users are of legal gambling age and that their identity and financial information are authentic, 1Win Nigeria validates users' identities. This contributes to fraud avoidance and user security.
In addition to these precautions, the pertinent Nigerian authorities have authorized and governed 1Win Nigeria. This guarantees that the platform adheres to the law and that user security and safety are of the utmost importance.
Tips for Responsible Gaming at 1Win Nigeria
1Win offers users the following advice for playing responsibly so that they can play safely and enjoyably:
Self-Control: Keep an eye on your emotions. If you notice that you always feel down after playing a game and that these feelings last for the following days, you should consider
Establish a budget: Prior to gambling, it's critical to set a personal spending limit. This will assist you in monitoring your spending and preventing overspending.
Be aware of the hazards: Gambling can be risky, thus it is necessary to recognize the risks associated. These include the potential for financial loss and the possibility of pathological gambling behavior.
Take pauses: It's crucial to take breaks while gambling to prevent overindulgence in the hobby. You can preserve self-control and avoid obsessive gambling behavior by taking regular breaks.
Chase Losses: If you experience a gambling loss, it's crucial to fight the impulse to continue playing. Chasing losses may result in excessive spending and problem gambling.
Establish betting limits: 1Win Nigeria players are able to establish betting, deposit, and loss caps. This can discourage excessive spending and encourage responsible gambling.
Self-exclusion: 1Win Nigeria offers self-exclusion alternatives that let you stop gambling for a specified amount of time if you believe you are displaying compulsive gambling behavior.
Seek assistance: If you are experiencing gambling-related harm, it is critical that you do so. 1Win Nigeria collaborates with institutions that provide treatment, counseling, and other forms of support for those who are suffering negative effects from gaming.